Kindergarten Shorts - V2
$

65.00 Sold Out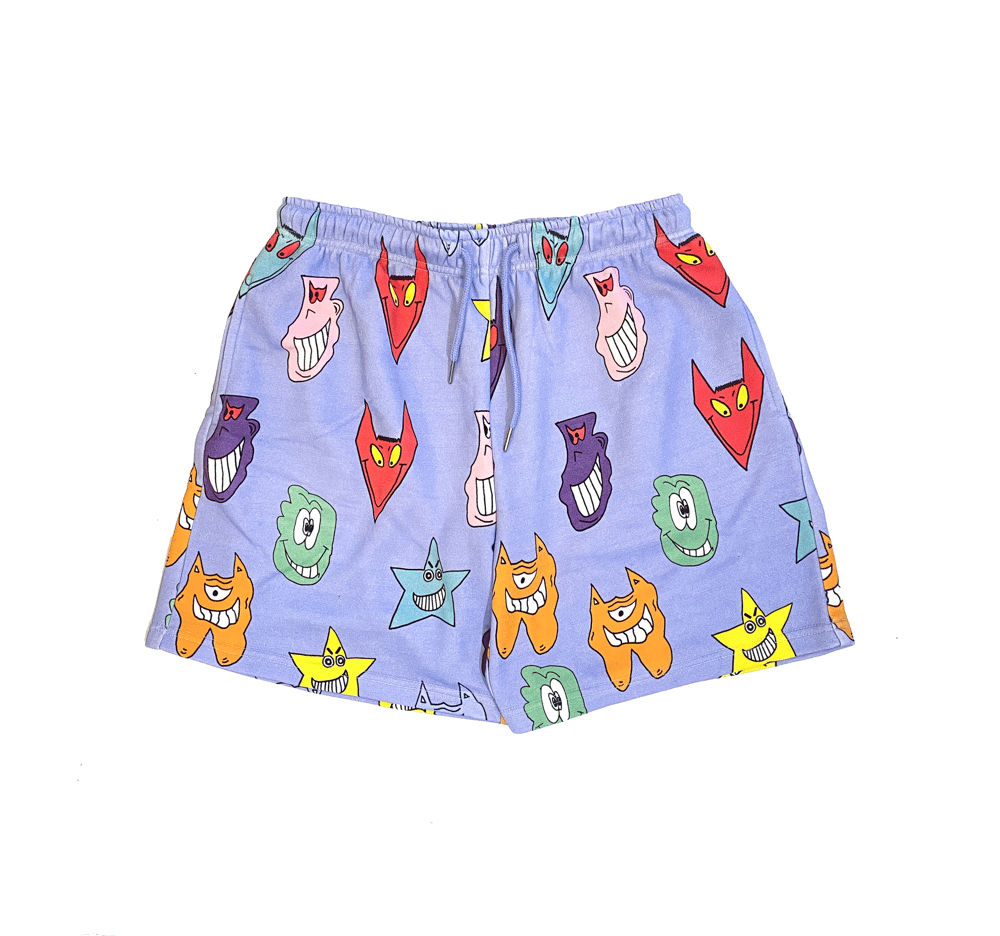 The shorts return!
The second edition of the shorts feature all of the same details of the original shorts, with difference characters in a new color way. If you are a returning customer, refer to the sizing of the original shorts to guide you through the sizing.
For any new customers, please refer to the size chart in picture 2.
Details:
100% Mid-Weight Cotton Terry Fleece
Digitally printed designs, front and back.
Every pair of shorts will be different, so you will have an individual and unique pair of shorts as the design pattern will vary.
Cotton Drawstrings with Metal Tips
*****PRODUCTION TIMES*******
These shorts are made to order, meaning they will take approximately 3-5 weeks to be produced and shipped to us to ship to you. As we did with the original order of shorts, we will send weekly emails every Sunday to every customer updating you on the progress of your shorts. Once we receive the shorts, we will get the shorts shipped out to your address in no more than a week.
Trust us, they are worth the wait.
Care Instructions:
We HIGHLY recommend washing your shorts INSIDE OUT. This preserves the vibrance of the fabric, and prevents fading. Additionally, HANG DRY. These are both measures that will allow your shorts to hold their color for longer. Not doing so will not result in cracking, it will just slowly fade the colors.
Thank you so much for your interest, and we hope you enjoy your shorts!
***** ALL SALES ARE FINAL, PLEASE DOUBLE CHECK YOUR SHIPPING INFORMATION AND SIZES********************
Share